Chiropractor
Staten Island NY
What makes the office of Dr. Steve Guagliardo different?
The Staten Island Wellness Care Center is like no other natural health care facility in Staten Island and the surrounding boroughs of NYC. You will find the largest range of equipment and services that deliver state-of-the-art, evidence-based, natural health care in the area.
We believe in these two statements:
Chiropractic Philosophy - The power that made the body can heal the body. Our bodies have an innate intelligence to function properly as long as our nervous system and correct nutrition habits are aligned and work to nearly 100 percent function.
Science-Based Protocols - Our chiropractic technique is Chiropractic Biophysics (CBP)- The most scientific peer-reviewed application of spinal correction in the world.
Our advanced therapies from Italy, Germany, and United States are combined with our CBP technique that provides what you need - RESULTS. LEARN MORE to gain a basic understanding of how our Staten Island NY chiropractors can help you and your family.
Your Healthcare Goals. Our Team.
How Chiropractic Care Can Help
Many people dismiss chiropractic as being something only for back pain, but chiropractic treatment can be used to treat a wide variety of physical issues, such as migraines and headaches, chronic pain, carpal tunnel, pain due to injury or muscle strain, and much more.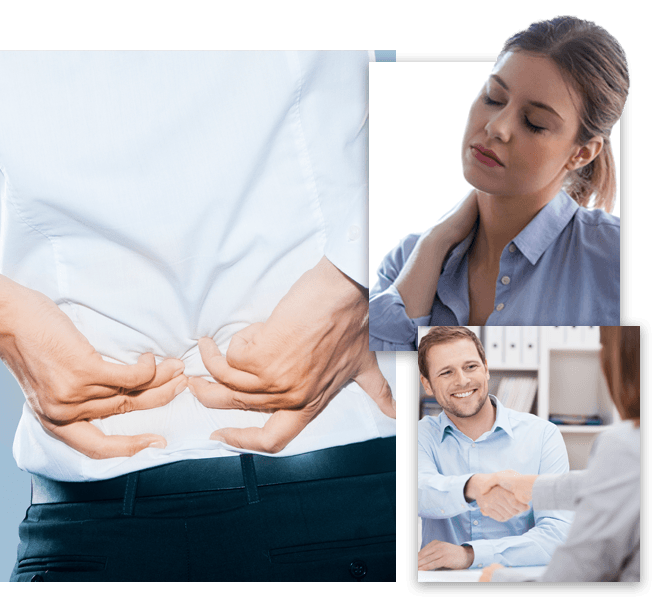 Welcome To Staten Island Wellness Care
Dr. Steve Guagliardo is a chiropractor in Staten Island, NY. We pride ourselves in delivering exceptionally attentive, respectful, compassionate, and timely services to all of our patients. We have served over 8000 patients since 1995 and many are like family to us. We foster an environment that increases the quality of life for our patients by focusing on the patient and their particular needs.
When you come into our clinic you can be confident that your health needs will be addressed with the most cutting-edge, breakthrough therapies available delivered by a professional, compassionate and caring team. We treat the whole patient. We join Corrective Chiropractic Therapy with Functional Neurology, Metabolic Treatment Therapy & Science-Based Nutrition.
Improve Systemic Inflammation
Once we find the cause, we need to remove another obstruction to achieving great vitality without pain, which is systemic inflammation. The right diet protocols, with the right supplements, is the answer.
Discover The Root Cause
Stop masking the symptoms with drugs and find the underlying problem that is causing them. Don't be frustrated any longer!
Is Pain Affecting Your Life?
Is this pain affecting your job?
Are you worried it will become a permanent problem?
Are you fearing you might need surgery?
Have you tried physical therapy or even chiropractic that failed?
Are you tired of taking pain medication?
---
"I've been going to the Staten Island Wellness Care, off and on since 2008. Dr. Steve is a miracle worker! I walked in on a cane and a few months later I put that cane in the closet forever. Maria and the rest of the staff have always been so welcoming, attentive, and knowledgeable of their positions. I highly recommend Dr. Steve, he's an exceptional chiropractor and believes in natural healing."
- Billie Wilson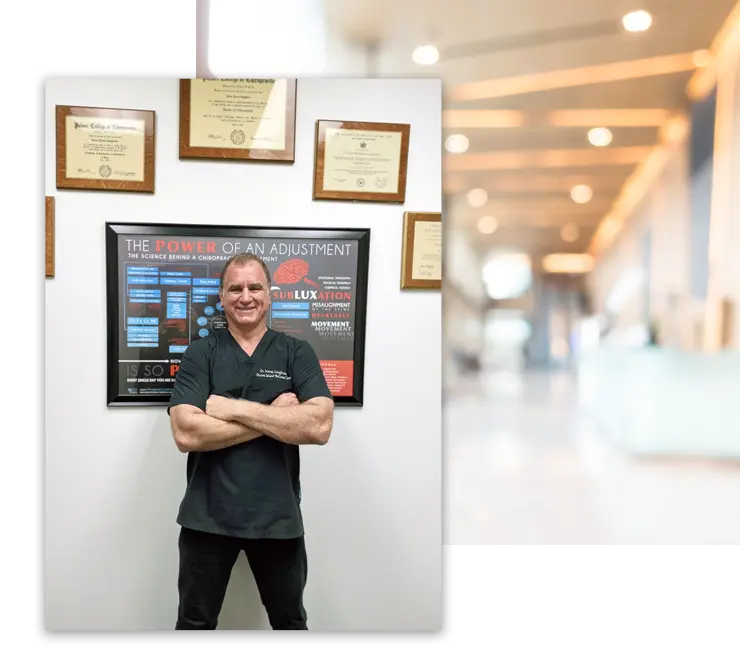 We Help With All Different Types Of Conditions
Lower Back Pain
Mid Back Pain
Stenosis
Leg Pain
Knee Pain
Neck Pain
Hand Numbness
Carpal Tunnel
Headaches/Migraines
Peripheral Neuropathy
Forward Head Posture
Disc Herniations
Services Offered To Help Get Out Of Pain
Chiropractic (CBP)
Nutrition
Laser Therapy- Class IV
Spinal Decompression
Peripheral Neuropathy Therapy
Shock Wave Therapy
Pulsed Electromagnetic Therapy (PEMF)
Anodyne Therapy
Healthlight Therapy
Weight Loss
TRUSTED CHIROPRACTOR: READ OUR REVIEWS