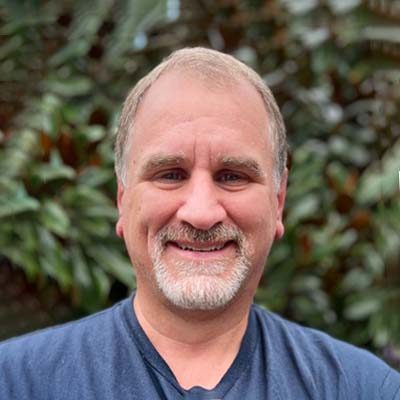 Chiropractor
Steven Guagliardo D.C.
Dr. Steven Guagliardo was born and raised in Staten Island, NY. At the young age of 14, Dr. Guagliardo was introduced to Chiropractic care after he suffered an injury to his neck while playing for St. Joseph by the Sea's high school baseball team.
It was his grandmother who recommended he see her family chiropractor following his injury and well, the rest was history. From that moment on this would be the beginning of a lifetime of chiropractic wellness for Dr. Guagliardo. In 1986 he graduated from The College of Staten Island with a B.S. in Biology and in 1989 Graduated from Palmer College of Chiropractic, Davenport, Iowa.
Dr. Steve Guagliardo has been practicing 28 years with the focus of spinal correction, wellness, and functional medicine. Dr. Steve Guagliardo practices a higher level of chiropractic care and is certified in what's known as Chiropractic BioPhysics ®. This method differs from traditional chiropractic in that it's comprehensive and data-driven, resulting in greater success for patients with all types of pain. Dr. Guagliardo's primary focus is posture correction as a means to address not just pain, but disease and organ dysfunction. Dr. Guagliardo also dedicates his practice to the treatment of chronic conditions- such as disc herniations, carpal tunnel, migraine headaches, stenosis, vertigo, insomnia/sleep disorders, knee pain, peripheral neuropathy and more.
Dr. Guagliardo's passion for natural solutions to health persisted when his son Steven was diagnosed with an autoimmune disease 15 years ago. The medical profession simply had no answers. Dr. Guagliardo was determined to help his son, and by doing so, after many years of research, education, and certifications, Dr. Guagliardo learned how to treat many other conditions naturally. Dr. Steve has logged hundreds of hours in post-graduate study of Functional Blood Chemistry Analysis and Metabolic testing and treatment under Dr. Datis Kharrazian, D.C., M.S., F.A.A.C.P., D.A.C.B.N., Completed 200 hours at Functional Medicine University and studied and mentored by Dr. Michael L. Johnson the author of "What Do You Do When Medicines Don't Work".
Post Graduate Work:
Chiropractic Biophysics -Advanced Spinal Correction- Certified
Kennedy Spinal Decompression- Graduate and Certification
American Functional Neurology Institute- Graduate and Certification
Post-doctoral Mastering the Thyroid Certification
Functional Endocrinology
Functional Blood Analysis
LUMIX Super pulsed Laser certification
Neurotransmitter and Brain certification
Neuroendocrinology / Immunology
Pulsed Electro Magnetic Therapy (PEMF) certification
Dr. Guagliardo continues to serve as an example to his patients by following a strict workout schedule that includes weightlifting & cardiovascular work, taking supplements faithfully, and maintaining a healthy diet along with his own routine chiropractic visits.
Dr. Guagliardo is a big believer in education and the belief that the application of knowledge is power. With this attitude, he is driven to educate his clients and people in his community that there is HOPE in their chronic conditions.
And he stands on firm ground that GOD created us. That HE has a purpose for you. It is Dr. Steve's purpose for you to BE healthy now and for you to have the energy and health to live the life you were designed to live.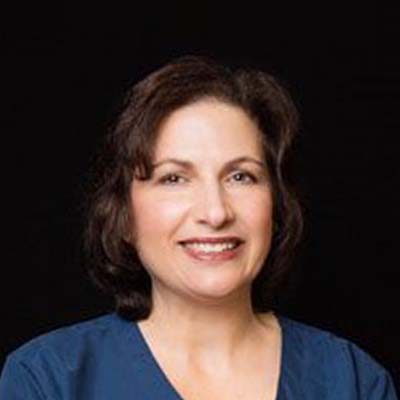 chiropractic assistant & office manager
Maria
Maria has been a fervent believer in the healing power of Chiropractic since childhood but working with Dr. Guagliardo for the past 23 years, seeing its positive effects on so many, has undoubtedly made her an advocate.
From her first phone conversation with a potential patient, she offers an understanding ear and a helpful hand. Her mission is to help you realize that there is an alternative to painkillers and surgery. Choosing a natural way to heal and get out of pain, while correcting your problem, is a far safer and better choice.
Whether you come to Staten Island Wellness Care for Chiropractic treatment, state-of-the-art Therapies, or Nutritional counseling, Maria is there to assure you that whatever program Dr. Guagluardo recommends, you can be certain that it has been individualized for your specific health issue in order to reach your health goals. "No cookie-cutter programs for our patients … and that makes all the difference!"
OFFICE HOURS
---
Monday
10:00am - 8:00pm
---
Tuesday
Closed
---
Wednesday
10:00am - 8:00pm
---
Thursday
Closed
---
Friday
10:00am - 8:00pm
---
Saturday & Sunday
Closed